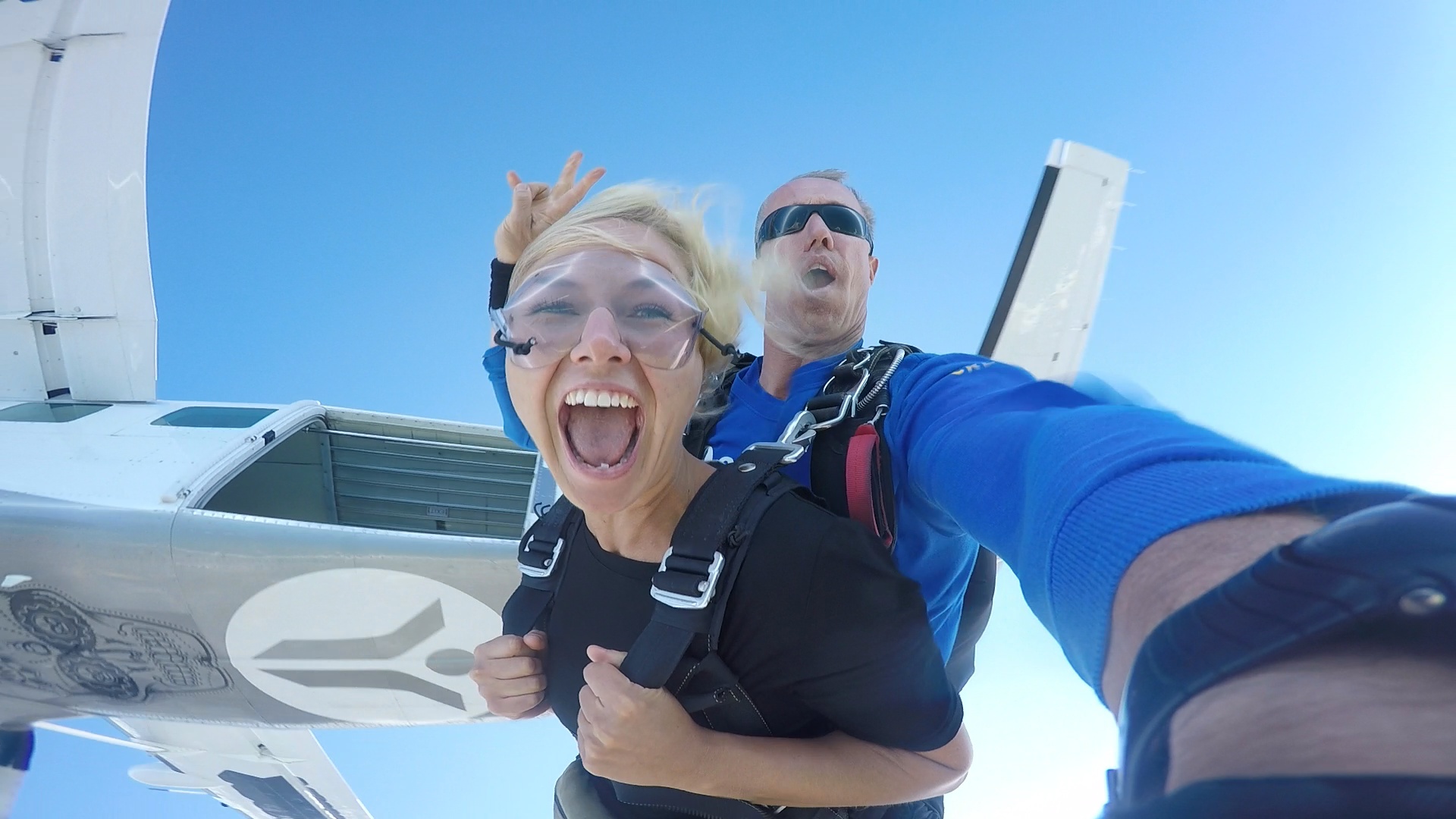 Adventure Travel Australia
8 Epic Adventures down under!
Our guide to adventure travel in Australia is perfect for customers who are seeking an extra thrill. While some want to relax on the beach or go for a scenic hike, others may prefer to throw themselves out of a plane or submerge into shark infested waters. Whatever your preference may be there are endless opportunities in Australia that will push you to get up, get active, and get your adrenaline pumping. Here's our guide to the top 8 must-do activities in 2020:
Skydive in Mission Beach:
Experience the ultimate high by skydiving on Mission beach! With over 60 seconds of free falling, Mission Beach offers the highest jump in Australia at 15,000 feet above ground. The views of the Great Barrier Reef, rainforest, and surrounding tropical islands make it the most scenic drop zone in all of OZ. After your skydive adventure spend the day relaxing on Mission Beach with a free meal, complimentary drink, and free bike hire before boarding your air conditioned return transfer home.
Sydney Harbour Bridge Climb:
The Sydney Harbour Bridge sits 134 meters above sea level and the views from the top are unparalleled. From the Sydney Opera House to as far out as the Blue Mountains, the bridge climb allows you to absorb panoramic views of the city from a whole new perspective. Bridge climbs are available at dawn, day, and dusk making it easy to fit into your busy Aussie schedule. A full body harness and bridge suit are provided to ensure your safety while on the bridge, so all you need are comfortable shoes and a sense of adventure!
Shark Cage Diving:
Dip into the waters of Port Lincoln and get up close and personal with the most feared creatures of the sea. Participants have the option to complete the dive in a shark cage or an "aqua sub", which allows you to stay completely dry in a glass vessel that provides you with 360 views of the sharks and their domain. This experience is sure to make a daring diver out of anyone!
Surf Camp Australia:
Adventure travel in Australia would not be complete without surf lessons! Experience the adrenaline rush of catching your first wave at
surf camp
in 7 Mile Beach! This 5 day camp includes transport, accommodation, Rip Curl wetsuits, custom designed surfboards, great food, and free photos/videos of your surfing experience. After your lessons be sure to take advantage of the local backpacker bars with your new mates!
Abseiling and Canyoning in the Blue Mountains:
Conquer great heights as you descend down the incredible rocks of the Blue Mountains! Enjoy a complimentary lunch and refreshments before starting this epic journey suited for both beginners and experienced outdoor adventurers. This action packed abseiling and canyoning tour takes travelers through cliffs, canyons, and waterfalls and is sure to provide you with breathtaking views.
Jet Boating:
Hold on tight for the ride of your life! Sydney's jet boat rides allow you to experience 45 minutes of spins, slides, jumps, and other stunts across the harbour waves. This exhilarating ride takes you underneath the Sydney Harbour Bridge while zipping past the Sydney Opera House, Luna Park, and other tourist attractions. Trips depart from Circular Quay and are suitable for ages 12 and up.
Whitewater Rafting on the Tully River:
Adventure travel in Australia will bring you to some world-class whitewater rafting locations. These scenic spots give you the opportunity to experience the more hidden and inland parts of the country. Putting all your trust in your teammates and inflatable vessel while conquering the river's biggest rapids is sure to give you a strong dose of adrenaline. If you're looking to make a splash, whitewater rafting is the adventure for you!
---
If you need more convincing to embark on adventure travel in Australia take a look at our community
Facebook
page and connect with other backpackers who have done some if not all of the activities listed above while on their
East Coast Tour
! If you are wanting to customise your own tour then check out our new
package builder
and create an itinerary that best suites you!